Find an Instructor
Find an Instructor
About James C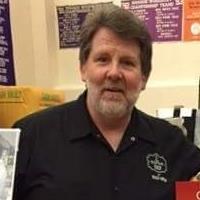 James C
Specialist, Repair Shop
Get to know James C
My name is Jim Coleman, and I am the repair technician
at the Monroe, N.Y. Music & Arts. I have lived in the Monroe-
Woodbury area for over 17 years with my wife Terry,
and our 7 children, and 2 grandchildren.
I have over 40 years of instrument repair and shop
Management skills under my belt! I attended the
Eastern School of Musical Instrument Repair at
Dorn & Kirschner, in Union N.J. I also received
my associates degree in Music Composition, and
Performance from Rockland County Community College.
I moved to California, and started my career there.
I lived in California for over two decades, building
my career there. Following my vocational training,
I went to work for a music shop in Oxnard, CA.
I was the brass and woodwind technician, and I
continued to educate myself at the National
Association of Professional Band Instrument Repair,
where I attended conferences and clinics.
In 1989, I opened my own Repair shop,
Jim's Instrument Repair, in Oxnard, where
I eventually expanded my business into larger markets.
I have been hired to help build numerous repair
Shops throughout my years, including the one in Monroe!
My area of expertise includes, but is not limited to:
Dent removal, soft and silver soldering, fabrication of
obsolete parts, tenon socket grafting, and crack pinning.
I can perform all levels of repairs; basic playing condition,
Re-padding, and full restoration/overhaul.
My shop is well equipped with a ultra-sonic cleaner, and
fully-stocked with pads and parts needed for everyday
repairs. With my prior experience in the area, I have
built relationships with local schools and professionals,
and look forward to continuing to build relationships within
the community.