Find an Instructor
Find an Instructor
About Jesse M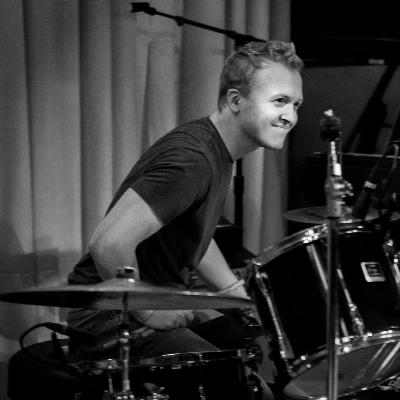 Get to know Jesse M
Music, music, music. In my head. All the time. Who knows how many roommates and friends I've driven crazy with my incessant humming, banging, and dancing. It takes all the self-control I have to not sit down at every piano I see and play. It doesn't even matter that I'm not very good at the piano; I still want to play. Same goes for drums, which is more my forte. Every surface can be a drum and your fingers, palms, and knuckles are your sticks. But that's not very weird. You'd be hard pressed to find a drummer who didn't think like that.
My first instrument was the clarinet. I picked it up in forth grade like so many other students and I ended up playing for some nine years, all the way through high school. Where did I rent my first clarinet? Well, Music & Arts of course. It was an old Armstrong plastic clarinet with a case that had a vibrant red interior. We ended up buying that clarinet using basically the same kind of deals that are offered today. I soon out grew that beginner clarinet and purchased a Buffet R-13, which is the standard high quality clarinet. I started taking private lessons and playing at the county and state solo festivals. I played in the Wind Ensemble at Walter Johnson high school. I got pretty good at the clarinet if I don't say so myself.
It wasn't until college that I picked up the drums. Some friends wanted to start a rock band and they needed a drummer and that drummer was me. It was slow going at first. I was able to find a friend who was trying to get rid of her drumset and I gladly took it off her hands. It was a beginner set with some horrible cymbals. I mean the worst cymbals. I'm cringing just thinking about them. They weren't even the cymbals that come with a regular starter set. I basically just had trashcan lids on stands. Anyway, after about a year I had gotten some new equipment and made some adjustments until I had a drum set that I wasn't embarassed of playing. From there, it was an easy step to start playing gigs and I've been doing that with my band, Applefeast (check us out on Facebook and Bandcamp and maybe some other sites. I'm not really sure how far our social media stuff goes) ever since. Right now, I'm thinking of upgrading to one of the beautiful Pearl sets that I've been eyeing in the store, so I suggest you come get it quick before I buy it.
Jesse M works at:
2916 Chain Bridge Rd
Oakton, VA 22124
Repairs
Returns Allowed
Ship To Store
Curbside Pickup
Lessons
Rentals