Instructor
Joined in
2017
Jeff
Instructor
Teaches Music Theory, Jazz Improvisation, Guitar, Piano, Saxophone, Violin, String Bass, Flute, Piccolo, Mandolin, Ukulele, Bass Guitar
We learn in

different ways. Some of us are more visual, some more tactile, some more intuitive, some more cerebral, etc. Knowing this allows me to adapt to each student's most natural mode of learning so that the material is grasped more easily (more quickly), and so that it is retained longer.

Teaches at:
Current Projects
I head "Hot Rod Deluxe" – a nine-piece SoCal band with three horns (trumpet, alto sax, tenor sax), percussion, stand-up bass, two guitars, drums, and keys. I write all the arrangements and parts myself. I also front my Jazz Combo "Trio7".
Languages Spoken
Spanish, German, French
Education
Studied music theory at the University of Colorado under Paris Rutherford (Regents Professor Emeritus in Jazz Studies at the University of North Texas and Hal Leonard author), and Dr. William L. Fowler (Education editor at Downbeat magazine, music theory columnist at Keyboard magazine, and co-inventor of the Piezo pickup).
Teaching Experience
Eight years teaching ESL (English as a Second Language) for The inlingua International School of Languages. Five of those years in Switzerland, and three years as director of their school on the island of Tenerife in The Canaries. I have been teaching music at the Riverside, California location since Spring of 2001. I've been a teacher virtually half my life now. I love it!
Specialties / Genres Taught
Jazz, Blues, Rock, Funk, Latin, Country, Bluegrass, Pop, Disco, R&B, Soul, Reggae, Cajun, Celtic, Hindustani, Carnatic, Harmonica (Blues & Americana), Theory, Improv, Performance, Ear Training, Composition, Arranging, Classical Technique, Reading ...
Areas of Instruction
Music Theory, Jazz Improvisation, Guitar, Piano, Saxophone, Violin, String Bass, Flute, Piccolo, Mandolin, Ukulele, Bass Guitar
Levels Taught
All, Advanced, Intermediate, Beginner
Performance Experience
Thousands and thousands of gigs all over Europe and in the States: solo jazz piano and jazz combos, folk groups, rock bands, horn bands, disco, festivals, weddings, funerals, private parties, clubs, pubs, restaurants, casinos, beer tents, dance troupes, concert halls, country clubs, casuals, dive bars, pickup gigs, backyard barbecues, pretty much you name it.
About Jeff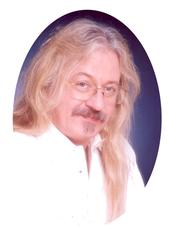 Jeff Brent
Musician · Educator · Author

Credited Contributor to the #1 Best-Selling Jazz Theory Book
Jazzology: The Encyclopedia of Jazz Theory for All Musicians
(Rawlins/Bahha - published Hal Leonard 2005)

Author of the Revolutionary Music Theory Work
Modalogy – scales, modes & chords: the primordial building blocks of music
(Jeff Brent with Schell Barkley - published Hal Leonard 2011)
Also the Author of Over a Dozen Other Educational Books on Jazz and Instrumental Technique:
Jazz Oriented Books
Jazz Trumpet Arpeggios (2017 - 240 pgs)
Jeff Brent's Jazz Piano Notebook - Volume 4 of Scot Ranney's "Jazz Piano
Notebook Series" (2017 - 60 pgs)
Jeff Brent's Jazz Piano Notebook - Volume 5 of Scot Ranney's "Jazz Piano
Notebook Series" (2019 - 92 pgs)
Jazz Saxophone Arpeggios (2014 - 360 pgs)
Jazz Guitar Arpeggios (2016 - 128 pgs)
Chordalogy: II-V-I Progressions for the Jazz Guitarist (2013 - 280 pgs)
Piano Rootless Drop-Voicing 251s (2011 - 160 pgs)
Jazz Violin Arpeggios (2015 - 160 pgs)
Jazz Mandolin Arpeggios (2015 - 192 pgs)
Modalogy (2011 - 240 pgs)

Fingering Mastery Instrumental Technique Books
Fingering Mastery for Saxophone – Vol.1: Scales (2014 - 440 pgs)
Fingering Mastery for Flute (2014 - 232 pgs)
Scales & Modes for the Violin Fingerboard (2012 - 56 pgs)
Scales & Modes for the Mandolin Fretboard (2012 - 64 pgs)
Scales & Modes for the Bass Fingerboard (2012 - 88 pgs)
Scales & Modes for the Guitar Fretboard (2012 - 96 pgs)



Hear Jeff Play Music on his Teacher Websites
www.Guitar-Lessons-Riverside-CA.com
www.Piano-Lessons-Riverside-CA.com

Facebook Pages
www.facebook.com/Piano-Lessons-from-a-Pro
www.facebook.com/Guitar-Lessons-from-a-Pro

Jeff Brent's Band Sites
www.Trio7.com
www.hotrodeluxe.com


Jeff Brent · Music Teacher


Riverside Music & Arts
951-683-7777
RIVERSIDE
CA