Retail Manager - N
Joined in
2012
Levels Taught
Beginner, Intermediate, Advanced
Current Band(s)/Gig(s)
Solo Artist, Clinician
Expertise
Woodwinds, Guitar, Pro Audio, Saxophones, Keyboards, Brass, Orchestral Strings
Specialties / Genres Taught
Jazz, Classical, Funk, Soul, R&B, Rock
Teaching Experience
5+ Years Private Saxophone Instruction, Saxophone Clinician
Musical Interests
Jazz, Funk, Rock, Fusion, Jam Band
Current Projects
Debut Solo Album Released 2014, New Studio Album in the Works
Favorite Instruments
Guitar, Saxes
Favorite Bands
Dave Matthews Band, Bill Evans, Jeff Coffin, Josh Redman, Bob Reynolds, Dave Koz, Eric Darius, Richard Elliot
Performance Experience
10+ Years from small clubs to larger venues like House of Blues and Hard Rock Cafe, 10+ Years of Professional Studio Experience
Education
Bachelor of Music, University of Houston, Marketing Minor, Bauer School of Business
Zach Spruill
Retail Manager - N
After silence, that which comes nearest to expressing the inexpressible is music. - Aldous Huxley

About Me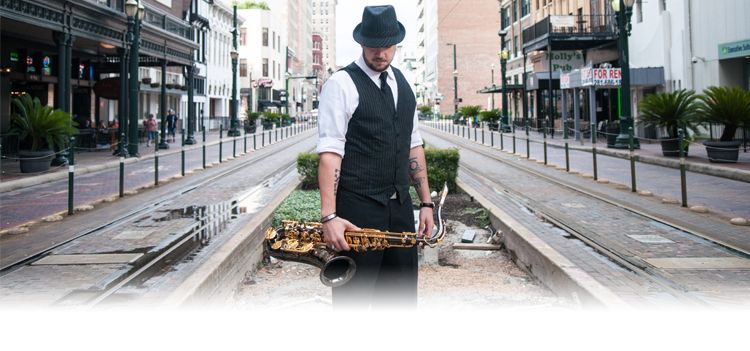 As a Music Business graduate of the Moores School of Music at the University of Houston, Zach was fortunate to be able to study with saxophone performance and recording artist Woody Witt, and be a member of the University's Jazz Orchestra under the direction of trumpet professional Noe Marmolejo. Other studies during his tenure at U of H took place at the Bauer College of Business where he earned a minor in marketing. Prior to his arrive at the university, Zach studied under popular Houston jazz saxophonist, Marting Langford, and classical saxophonist extraordinaire, Doug Skinner, at Texas State University.
Zach has extensive experience performing as a solo artist as well as part of jam bands, big bands, jazz combos, wind ensembles, and smaller chamber ensembles and is an endorsed artist of RS Berkeley Musical Instruments and Rovner Products, Inc. He
has been fortunate to work with some of the finest talents the music industry has to offer from Houston to the New England states and Los Angeles. He's shared studios with producers, engineers, and musicians responsible for the success of Jason Mraz, Lifehouse, Prince, Usher, and more. Performing in a variety of different groups has placed him on stage with some of the greatest of today's musicians including jazz greats Bill Evans, Vincent Herring, Conrad Herwig, and Jon Faddis as well as popular artists Edwin McCain, Green River Ordinance, Lucinda Williams, and more. Zach has performed on large stages like House of Blues and Hard Rock Cafe as well as smaller jazz clubs, major television networks like FOX, ABC, and CBS, and radio stations in Texas and surrounding areas.
As a member of Music & Arts' team since 2012, Zach has helped countless instrumentalists of all ages and ability leveles find their ideal next-step instrument and accessories. A great sound on your instrument comes from you as the player, but the right equipment takes players to the next level. Come on in to our Frisco store today and let Zach help you or your student find their best sound.

Zach has a wide range of musical equipment including these brands and more:
65 Amps, A Designs, Akai Professional, AKG, Alesis, Alto, Altus, Ampeg, Antelope Audio, Antoine Courtois Paris, Apogee, Apple, Audio Technica, Arturia, Auralex, Avanti, Axl, B3 Guitars, Bach, Bad Cat, Beats By Dre, Bedell, Behringer, Benchmark, Benchmark Media Systems, Besson, Black Cat, Blackstar, Blue, Bogner, Bosch, Bose, Boss, Breedlove, Bricasti, BSS Audio, Buffet Crampon, Bugera, Carl Martin, Casio, Cerwin-Vega, Chameleon Labs, Chandler Limited, Charvel, Chauvet, Cloud, Conn, Cordoba, Courtois, Crown, Cusack Effects, Dangerous Music, DBX, DDrum, Dean, Death By Audio, Diamond Pedals, Digitech, Disney by Washburn, DLS Effects, Dunnett, DW, EBS, Eden, Elation, Electro-Harmonix, Electro-Voice, Elysia, Emerson, Eminence, Emma Electronic, Empirical Labs, Empress Effects, Engl, Epiphone, ESP, Eventide, EVH, Fano Guitars, Fender, Fender Custom Shop, Fishman, Focusrite, Fox, Fuchs, Fulltone, G7th, Gallien Kruger, Gemeinhardt, Genz Benz, Gibson, Gibson Custom, Gibson USA, Giffin Guitars, GNI Pedals, Godlyke, Golden Age, Gold Tone, Great Divide, Great River, Gretsch Drums, Gretsch, Guild, Hagstrom, Hao, Harden Engineering, Harmon, Haynes, Hercules, Hohner, Holton, Ibanez, J Puchner, Jackson, JamHub, Jasmine by Takamine, JBL, Jupiter, K&M, Kanstul, Kawai, Keeley, Keith McMillen, Keilwerth, King, Kemper, Koll Guitars, Korg, Kramer, KRK, Kurzweil, Kush Audio, Larsen, Langevin, Leblanc, Lexicon, Line 6, LovePedal, LP (Latin Percussion), LsL Instruments, Luna Guitars, M-Audio, Mackie, Mad Professor, Malekko Heavy Industry, Manley, Mapex, Marshall, Martin, Martin-Leblanc, Meinl, Meinl Weston, Mesa Boogie, Miraphone, Mogami, Moog, MOTU, Music XPC, Neumann, Neve, Novation, Nord, Numark, NS Design, On-Stage Stands, Option 5, Ovation, Ortofon, P. Mauriat, Paiste, PDP, Pearl, Pearl Flutes, Peavey, Pelonis Sound and Acoustics, Perri's, Phonic, Pigtronix, Pioneer, Powell, Powell-Sonare, Prelude by Conn-Selmer, PreSonus, Proo-Ject, PRS, QSC, Rainsong, Rane, Reunion Blues, Rivera, RME, RockStand by Warwick, Rockbag by Warwick, Rockcase by Warwick, Rockbass by Warwick Rode Microphones, Roland, Royer, Sabian, Schecter Guitar Research, Schreiber, Schroeder Guitars, Selmer, Selmer Paris, Sennheiser, Shure, Solid State Logic, Sonivox, Soundcraft, Squier, Stanton, Steinberger, Sweet Sound Electronic, SWR, Takamine, TASCAM, Taylor, Thermionic Culture, Toadwords, Tobias, Toca, Tone King, Tortuga, T-Rex Engineering, True Systems, Two Rock, Universal Audio, Vestax, Vito, Voodoo Lab, VOX, Wampler, Washburn, Weber Speakers, Xotic Effects, Yamaha, Yamaha Band & Orchestra, Yanagisawa, ZVex, Zoom, Altus, Antoine Courtois Paris, Bach, Besson, Buffet Crampon, Burkart, B&S, Conn, Courtois, Di Zhao, Emerson, Fox, Gemeinhardt, Getzen, Haynes, Hans Hoyer, Holton, Jupiter, Kanstul, Keilwerth, King, Martin-Leblanc, Miraphone, Muramatsu, P. Mauriat, Pearl Flutes, Powell, Powell-Sonare, Prelude by Conn-Selmer, Selmer, Selmer Paris, Shires, Vito, Yamaha Band & Orchestra, Yanagisawa, and many more.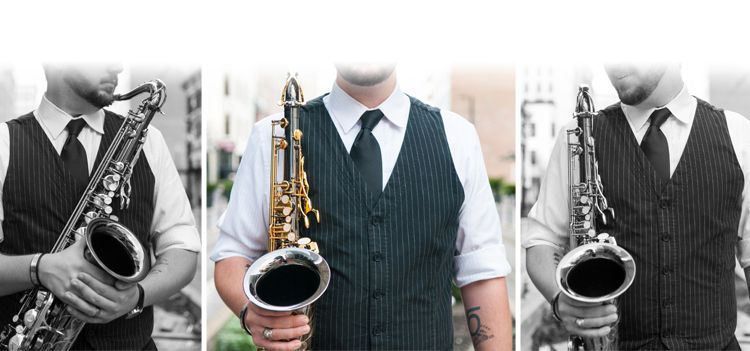 Find an expert nationwide
Find a store expert nationwide
Example: Bluegrass, Español, Greg
The Woodlands Music & Arts
936-273-3602
Shenandoah
TX