Find an Instructor
Find an Instructor
About Kellyann Chester-Ouellette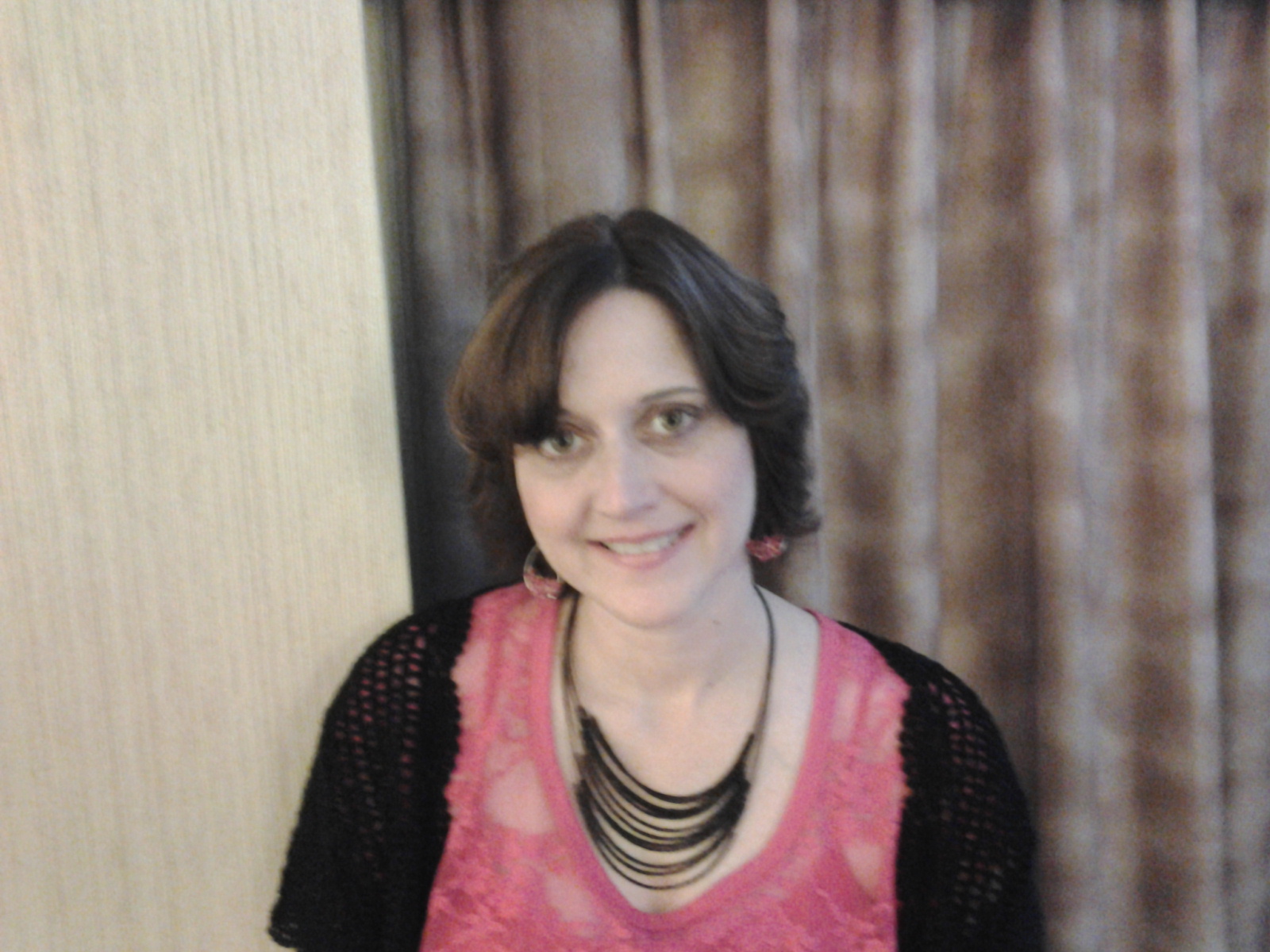 Kellyann Chester-Ouellette
Music Teacher, Master
Location:
East Hartford
, CT
Instructs:
Clarinet, Flute, Music Theory, Oboe, Piccolo, Saxophone
Education:
1983-1985: New England Conservatory Preparatory Music School, Boston, MA Flute / Chamber Music Ensembles 1985-1986: Ithaca College, Ithaca, NY Flute / Music Education Major / Studied Clarinet, Oboe & Voice 1986-1989: Central CT State University, New Britain, CT Flute / Alto Sax / Music Education Major 1990: CT State Public School K-12 Teaching Certification 1994: CMEA Certified Regional/All-State Middle & High School Audition Judge Flute/Piccolo/Clarinet/Saxophone
Performance Experience:
1990-Pres: Wedding Instrumentals; Music Consult, Arranger, Director, Performer 2010-Pres: Blue Collar Project: Lead Singer, FL, Sx, Guitar 1990-2018: Pit Orchestra Reed 1 Doubler @ Thomaston Opera House, Warner Theater, Goshen Players, Starlight Theater, Beckley Theater, Windham Theater Guild, Berlin Summer Theater, New Britain Repertory Theater, Spirit of Broadway Theater, Norwich 1993-2001: CT Repertory Theater/Nutmeg 1990-94: Htfd Children's Theater 1992-Manchester Symph. Orchestra Flute Sub
Teaching Experience:
2014-Present: Music & Arts, E Htfd 2016 -2020: Music & Arts, Vernon 2009-15: Northwest Regional HS #7 Winsted 2012-20: Woodwind Institute, Spfld 1997-12: The Flute Inst/Other Woodwinds, Vernon/Agawam MA/E Hrfd 1991-97: Riccardo's Music, E Htfd 1990-97: Beller's Music, Manchester 1994-97: Music Works, S Windosr 1993-94: St. Bernard's Parochial School, Rockville 1994: Grossi Conservatory, Vernon 1991-93: New Britain HS: Directed the Gifted/Talented Flute Ensemble 1990-93: Sabastian's Music, Vernon
Teaching Philosophy:
I believe in teaching in a positive, nurturing environment to allow students to ask questions & grow as musicians. I place much stress on Technique & Rhythm and teach students HOW to Practice via many practice techniques & tricks in order to be successful. I design personalized lesson plans & exercises for each student. I encourage my students to participate in the many performance opportunities I offer. I also prepare students for College/Regional/All-State Auditions & Band Assignments.
Get to know Kellyann Chester-Ouellette
Cum Laude Graduate, Bachelor of Science in Education Degree in Music Education Central Connecticut State University, 1989

3-Year College Music Scholarship Recipient / 3-Year Dean's List Recipient / 3-Year Academic All-American / Inducted into Kappa Delta Pi, a National Education National Honor Society
Kellyann attended the New England Conservatory Preparatory School and Ithaca College before graduating from Central CT State University. She studied both Classical & Jazz music on flute, piccolo, alto and soprano saxophones & clarinet. She studied flute with Lauren Weiss of New York City, Nina Barwell of the Boston area, Georgetta Maiolo at Ithaca College, Sharon Davis, Retired Music Department Head and Flute Professor at Central Connecticut State Univ., and Jonathan Baumgarten, visiting professor at C.C.S.U. from Yale University. Some of the several master classes attended & performed by Kellyann include those presented by Samuel Baron, Paula Robison, Fenwick Smith, Julius Baker, Thomas Nyfinger, Carol Wincenc, Jeanne Baxtresser, and a Chamber Master Class with oboist Bert Lucarelli. She has played the saxophone since 1980 studying with Kenneth Nigro at Central CT State University & Jeff Taylor at Bellers Music in Manchester, CT. She has played clarinet since 1985 after studying clarinet with Dr. Schmidt at Ithaca College. She also studied Oboe with Professor Peter Hedrick at Ithaca College.
Since college, she held the position of Director of the Gifted and Talented Flute Ensemble at New Britain High School for 2 years, and founded and directed the East-of-the-River Flute Ensemble and Summer Ensembles Program in Vernon, CT. She taught Instrumental Music & Conducted the Band at St. Bernard's Parochial School in Rockville for 1 year in 1992-1993, and taught privately at Sabastian's Music & Grossi Conservatory in Vernon, Bellers Music in Manchester, The Music Works in South Windsor, and Riccardo's Music in East Hartford from 1991 - 1997. Mrs. Ouellette founded The Flute Institute and Other Woodwinds of Vernon in 1997 teaching flute, piccolo, recorder, alto and soprano saxophones, and clarinet. In 2008 she opened up a studio in Agawam, MA and moved her Vernon-based studio to East Hartford, CT joining Gus' Drum Pad, the percussion studio of Rich (Gus) Guastamachio. In 2012, The Flute Institute & Other Woodwinds' business name was changed to The Woodwind Institute. Kellyann currently travels house to house in the Greater Springfield area. Many of her students have held principal positions on flute, piccolo, clarinet & alto and bari sax in the CT Eastern & Northern Regional, All-State Music and All-New England Festival Concert Band, Jazz Band & Orchestra at both the High School and Middle School levels. Several other students have been accepted by audition into All New-England Music Festival, NCCC Music Festival in CT, MICCA Music Festival in Eastern Hampden Country, MA, the Quabbin Valley Music Festival, and the CT State Youth Honors Band as Principal Flute Chair. Two of Kellyann's students received perfect scores on their CT Regional auditions. One was a Middle School Flute student and the other a High School Flute & Piccolo student. Kellyann has also sent students to the Greater Boston Flute Association's Solo and Ensemble Festival in which all of her students have received Gold Ratings. In total, Kellyann has taught over 400 students in her 30+ year career, with many students studying 7-9 years before graduating. Kellyann has been a member of the Greater Boston Flute Association since 1993 and a member of the Music Educators National Conference and the Connecticut Music Educators Association since 1996. Also in 1996, Kellyann became a Certified Adjudicator of the CT. Regional and All-State Festival Auditions at the Jr. High and High School Levels. She has also served as Head Flute Judge for the CT Eastern Region Auditions on several occasions and Head Woodwind Judge for the CT All-State Auditions. She held the Flute Judge position for All-New England 1 year as well.
Kellyann has performed in over 45 musical productions as a multiple reed player since 1991 with many pit orchestras associated with local theater companies such as The Hartford Children's Theater, The Act II Theater in New Haven, CT, The Beckley Dinner Theater in Newington, CT, The Starlite Playhouse & Cabaret in East Hartford, CT, The Windham Theater Guild, The Berlin Summer Theater, The Connecticut Repertory Theater in association with the University of CT in Storrs for 9 years, The Warner Theater in Torrington, CT, The Spirit of Broadway Theater in Norwich, CT, The Thomaston Opera House, The Goshen Players in Goshen, CT, The CCSU Drama Dept., The New Britain Repertory Theater, as well as several high school productions in MA & CT. She has performed in the pit orchestra for the 1st & 2nd Annual CT High School Music Theater Awards Gala, held at the Garde Arts Center in New London & at the Bushnell in Hartford respectively under the direction of Brett Bernardini, Artistic Director & Founder of The Spirit of Broadway Theater in Norwich. Her most recent Musicals included performing on flute, piccolo, alto sax, and clarinet for the new musical "The Addams Family" at the Warner Theater in Torrington in July & August of 2015 and on flute and alto sax for "Memphis" at the Thomaston Opera House in September & October of 2015.
Kellyann has been Owner & Director of Wedding Instrumentals based in Western Massachusetts since 1991. She studied voice for 1 year with Sherry Veal in Glastonbury, now with the Chicago Lyric Opera, and 1 year with Julie Blake in Springfield, MA, now in Nashville, TN. She studied acoustic guitar with Mark Cecchini. Kellyann performed in a country duo called "Country Somethin" in 2002-2003, singing music from the Traditional and Alternative Country, Oldies & Pop Music genre. On October 28, 2007, Kellyann presented a workshop on improvisation at the Greater Boston Flute Association Annual Flute Fair & performed that evening with the band Reverse Curve with jazz flutist Jamie Baum on their Jazz Cabaret Program. From Jan 2009 – April 2015, Kellyann was on the music faculty at Regional Jr. High & High School #7 in Winsted, CT, teaching the clarinet & saxophone sections of the Symphony Band & Wind Ensemble as small groups. In August of 2009, Kellyann participated in breaking the Guinness Book of World's Record for the largest flute choir worldwide at the National Flute Association's Annual Convention in NYC directed by James Galway. Also in NYC, in Oct. 2009, Kellyann was hired for a studio recording session at Uptime Recording for the new musical "Buddy's Tavern" Soundtrack CD. In November of 2010, she joined the Country, Blues, & Southern Rock band "Blue Collar Project" based out of Southbury, CT. Kellyann is the lead singer, sings background harmonies, plays flute, alto saxophone, acoustic guitar & auxiliary percussion instruments. BCP performs at bars, restaurants, fairs including the Hebron Harvest Fair and The Wapping Fair in South Windsor, campgrounds all over CT State and private parties. The band has also composed 2 original songs. In July of 2016, Kellyann was hired by CT Songwriter/Composer Bill Naughton, Jr. of Colbalt, CT to record vocally 4 original songs included in his 2 CD Set Demo. She worked with Bill and Michael Arafeh of The Coffeehouse Recording Studio located in Middletown, CT, Nashville, Tenn. & Austin, Texas. Bill went down to Nashville in Sept 2017 to promote his CD to many producers, including ASCAP & BMI, and to famous artists such as Martina McBride, The Dixie Chicks, Carrie Underwood, Kelly Clarkson, George Straight, and several others in the hopes that his songs will be produced & recorded by these nationally known artists currently on the commercial markets. Kellyann is in the process of recording her own CD with 3 originals on it, one written by her, one by Bill Naughton and one by her Lead Guitarist Guy Howerton from her band Blue Collar Project, along with some cover songs by other artists. The CD titled "If It Hadn't Been For You" is the 1st single on the CD and is currently available for purchase & download on Spotify, Reverbnation, Amazon, Band Camp & iTunes. Kellyann hopes the CD will be completed for release in the Spring of 2018. Kellyann released her Christmas Vocal CD December 2018 titled "Miracles & Memories: A Christmas Collection".

Kellyann Chester-Ouellette teaches at:
50 Main St
East Hartford, CT 06118
Clearance
Repairs
Returns Allowed
Ship To Store
Curbside Pickup
Lessons
Rentals