Find an Instructor
Find an Instructor
About John S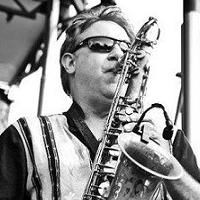 Expertise:
Brass, Brass Accessories, Marching Percussion, Orchestral Strings, Orchestral Strings Accessories, Woodwind Accessories, Woodwinds
Get to know John S
Hey there! I'm John the store manager and I'm excited to welcome you to our store page! Like a lot of folks, my musical journey began at an early age in public school music programs with an interest in the saxophone. In time and with the help of some awesome teachers that interest lead me to a formal study of music at VCU, and a career in the performing arts that now spans over 25 years. It includes experience as a music educator, performing artist and over 15 years in the music retail industry. During my time as a touring artist I have performed with many international acts including The 4 tops, Martha Reeves and the Vandelas, The Temptations, Gloria Estevan, Joe Walsh, Robin Thompson, Steve Bassett and many more. I currently perform with my own Jazz group and as a member of Big Ray & The Kool Kats, Julius Pittman and the Revival, The Continentals big band and The Central VA Jazz Orchestra. Although my specialty lies with woodwind instruments, my musical knowledge and many years of experience in music retail has equipped me with a vast knowledge of all the products and services Music & Arts offers. I personally invite you to our store and look forward to anything I can do to help you and your family with all your music needs!
Music & Arts has serviced the musical needs of Students, Teachers, and Professional musicians in Chesterfield, Charles City, Henrico, Hanover, New Kent Counties and the City of Richmond for over 15 years. Located at 4701 W. broad St. Richmond, Va 23230, we specialize in Instrument Rentals and Sales, Music Lessons, Instrument Repairs, Accessories Sales and offer the area's largest selection of Sheet Music.
We proudly serve our local schools: ALBERT HILL MIDDLE SCHOOL, ARMSTRONG HIGH SCHOOL, ATLEE HIGH SCHOOL, BELLEVUE ELEMENTARY SCHOOL, BINFORD MIDDLE SCHOOL, BLACKWELL ELEMENTARY SCHOOL' BROOKLAND MIDDLE SCHOOL, BYRD MIDDLE SCHOOL, CHARLES CITY MIDDLE SCHOOL, CHICKAHOMINY MIDDLE SCHOOL, CHIMBORAZO ELEMENTARY SCHOOL, DEEP RUN HIGH SCHOOL DOUGLAS FREEMAN HIGH SCHOOL, DOUGLAS WILDER MIDDLE SCHOOL E S H GREENE ELEMENTARY SCHOOL, ELIZABETH D REDD ELEMENTARY SCHOOL, ELKHARDT MIDDLE SCHOOL, ELKO MIDDLE SCHOOL FAIRFIELD COURT ELEMENTARY SCHOOL, FAIRFIELD MIDDLE SCHOOL FRED D THOMPSON MIDDLE SCHOOL, GEORGE H MOODY MIDDLE SCHOOL' GEORGE W CARVER ELEMENTARY SCHOOL, GEORGE WYTHE HIGH SCHOOL, GINTER PARK MODEL ELEMENTARY SCHOOL, GLEN ALLEN HIGH SCHOOL, HANOVER HIGH SCHOOL, HENRICO HIGH SCHOOL' HERMITAGE HIGH SCHOOL, HIGHLAND SPRINGS HIGH SCHOOL, HOLMAN MIDDLE SCHOOL, HUGUENOT HIGH SCHOOL, HUNGARY CREEK MIDDLE SCHOOL,J B FISHER ELEMENTARY SCHOOL, J E B STUART ELEMENTARY SCHOOL, J R TUCKER HIGH SCHOOL, JOHN B CARY ELEMENTARY SCHOOL, JOHN MARSHALL HIGH SCHOOL, JOHN ROLFE MIDDLE SCHOOL, LEE-DAVIS HIGH SCHOOL, LIBERTY MIDDLE SCHOOL, LINWOOD HOLTON ELEMENTARY SCHOOL, LUCILLE BROWN MIDDLE SCHOOL, MARTIN LUTHER KING JR MIDDLE SCH, MARY MUNFORD ELEMENTARY SCHOOL, MILES JEROME JONES ELEMENTARY SCHOOL, MILLS E GODWIN HIGH SCHOOL, OAK GROVE ELEMENTARY SCHOOL, OAK KNOLL MIDDLE SCHOOL, OVERBY-SHEPPARD ELEMENTARY SCHOOL, POCAHONTAS MIDDLE SCHOOL, SHORT PUMP MIDDLE SCHOOL, ST. CHRISTOPHERS SCHOOL, ST. MARY CATHOLIC SCHOOL, SWANSBORO ELEMENTARY SCHOOL, T H HENDERSON MIDDLE SCHOOL, THOMAS C BOUSHALL MIDDLE SCHOOL, THOMAS JEFFERSON HIGH SCHOOL, TUCKAHOE MIDDLE SCHOOL, VARINA HIGH SCHOOL, WILLIAM FOX ELEMENTARY SCHOOL
Music & Arts is home to an accomplished staff of professional music educators who teach over 100 private music lessons every week in our on-site private studios. Currently we offer the following selections:
Acoustic Guitar Lessons - Electric Guitar Lessons - Classical Guitar Lessons - Electric Bass Lessons - Ukulele Lessons- Drum Set Lessons - Snare Drum Lessons - Percussion Lessons - Keyboard Lessons - Piano Lessons - Voice Lessons - Violin Lessons - Flute Lessons - Clarinet Lessons - Saxophone Lessons - Trumpet Lessons - Trombone Lessons - Music Theory Lessons –
We carry great name brand educator approved instruments and accessories like:
Conn-Selmer Band and String Instruments including Bach, Yanagisawa, Selmer Paris, Conn, Glaesel, King, Holton, Leblanc, Ludwig, Musser, Scherl and Roth, Lewis and Son, and Armstrong.
Jupiter Band Instruments and Mapex Drums including, Azumi Flutes, the Jupiter XO Trumpet and Trombone series, and the entire student level Jupiter Capital Edition band line.
Giardinelli Flutes with a Haynes Headjoint.
Pearl Flutes and piccolos.
Buffet Clarinets.
B&S brass instruments.
Giardinelli Band instruments.
P. Mauriat saxophones and trumpets.
Yamaha Brass and Wind instruments.
Buffet Clarinets and Saxophones.
Howard Core String Instruments.
Wolfpak and Protec instrument cases.
Hercules instrument stands.
Dominant, Xyex, Helicore, Prelude, Pirastro, and Kaplan Strings. Kaplan, Hill, Hidersine and Gold Flex Rosin. Everest and Kun Shoulder Rests.
Vandoren Blue Box, V16, V12, Java, Java Red, Rico, Legere Signature Series, La Voz, Mitchell Lurie, Hemke, D'Addario Reserve, Jones, Emerald, and Eastman Reeds
Fender Guitars and Amps.
Yamaha Guitars, Keyboards, Digital Pianos, Drums and Recorders.
Breedlove Guitars.
Eastman Guitars, Trumpets, Trombones, Saxophones and Strobel Violins, Violas, Cellos, and Basses.
Otto Benjamin Violins, Violas, and Cellos.
Rudoph Doetsch Violins, Violas and Cellos.
Laurel Canyon Guitars and Ukuleles.
Cordoba Guitars.
Lanikai Ukuleles.
Zildjian and Sabian Cymbals.
Evans and Remo Drumheads.
Vic Firth, Pro Mark, Innovative Percussion and Vater Sticks and Mallets.
TC Electronics, Boss, Dunlop, Ibanez, and Zoom Guitar Effects Pedals.
Korg, Snark, Delta Lab, and Seiko Metronomes and Tuners.
Elixir, Fender, D'Addario, Martin, DR, and Ernie Ball Guitar and Bass Strings.
Marshall Amps.
Acoustic Amps.
Fishman Amps.
Casio Keyboards.
Williams Keyboards.
Harbinger PA's.
And if we don't have it in the store we can usually send it directly to your home with FREE SHIPPING in only 3 business days!
John S works at:
4701 W Broad St
Richmond, VA 23230
Clearance
Repairs
Returns Allowed
Ship To Store
Curbside Pickup
Lessons
Rentals