Find an Instructor
Find an Instructor
Spring Valley NV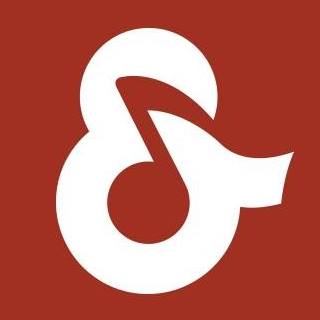 7355 S Rainbow Blvd Suite 120
Rainbow & Warm Spring Shopping Center
Las Vegas, NV 89139
Store Hours
Wednesday
12:00pm

-

8:00pm
Thursday
12:00pm

-

8:00pm
Saturday
10:00am

-

5:00pm
Store Services
Returns Allowed
Ship To Store
Curbside Pickup
Lessons
Rentals
Meet Our Instructors
Active throughout the greater Las Vegas area as a performer and teacher, Adam Stiber received his Doctorate of Musical Arts from UNLV, where he served...
Read more about Adam Stiber
Hi! I am Alex and I am currently pursuing a bachelor of arts in music education at UNLV. I have been performing and playing since middle school and teaching...
Read more about Alex Davidson
Mr. Kourka has discovered his love of music at the age of 6, and began his musical education at the Music Conservatory in Chishinau ,Moldova (Russia). He...
Read more about Dmitri Kourka
Jose Serna
Music Teacher, Expert
Instructs:
Guitar, Music Theory
Hello, my name is Jose Serna. I am originally from Southern California and recently moved to Las Vegas. I have 15 years of guitar-playing experience with an...
Read more about Jose Serna
Joshua Hager is a first-year graduate student at the University of Nevada - Las Vegas, pursuing a Master's in Music in Vocal Performance. Growing up in...
Read more about Joshua Hager
Hi there, I'm Kimi! I was born in California, raised in Arizona, and received my Master's degree in Tennessee. I have been playing and performing on violin...
Read more about Kimi Rendahl
Randy Wayamori
Music Teacher, Expert
Speaks:
English, Spanish, French, Japanese
I received piano instruction in Classical music from about the age of 6 through hiigh school. During college, I became involved with various church music...
Read more about Randy Wayamori
Robert Crisler
Music Teacher, Expert
Instructs:
Banjo, Bass Guitar, Guitar, Ukulele
Born in Riverside, CA, Rob has been studying music since he was a young child. By the time he was in 3rdgrade, he had taken piano, drum set, steel drum, and...
Read more about Robert Crisler
Robert Newton
Music Teacher, Expert
Instructs:
Bass Guitar, Guitar, Ukulele
Rob Newto​n is​​​ a passionate guitar teacher with 22 years of playing ​experience​, touring and performing with bands like City of the Weak,...
Read more about Robert Newton
Meet Our Associates
Tiffany
Senior Sales Associate
Expertise:
Accessories, Books, Sheet Music & Media, Clarinets, Classroom & Kids, Keyboards, Marching Percussion, Orchestral Strings, Orchestral Strings Accessories, Print Music
Accessories, Books
show more
Hello; my name is Tiffany and I am the manager at Henderson Music & Arts! I grew up in a family of musicians and I've been a performer for as long as I...
Read more about Tiffany
Skip link
Welcome to Music & Arts | Spring Valley NV
Here at Music & Arts, nothing makes us happier than seeing people thrive through the magic of music. From busy parents shopping for their young music students to seasoned professional musicians gearing up for their next performance, we're proud to be a home for anyone with an interest in music. We're America's favorite one-stop music shop, offering name brand instrument and music accessory sales, rentals, repairs, a huge assortment of books and sheet music, and incredible music instruction. We can't wait to connect you with everything you need to succeed in music!
We're elated to serve the incredible community of Spring Valley, NV with private music lessons, instrument sales, rentals, repairs, and more! Our store is conveniently located off of W Warm Springs Road and S Rainbow Blvd near Nevada Trails Park and Robindale Park. Stop by and see us today!
We serve the community of Spring Valley and the surrounding areas of Enterprise, Las Vegas, Paradise, Sunset Park, Winchester, Blue Diamond, Summerlin South, Sloan, Henderson, and Bonnie Springs.
If you're a social learner interested in picking up a new instrument, consider checking out our group music lessons! By design, students learn as much from their peers as they do from the instructors in group lessons, so they're a great option for those who want to bond with friends, family, and coworkers and learn something fun at the same time. Ask one of our friendly sales associates for more details.
Every musician knows that dealing with broken strings can be a huge headache. If a broken string is keeping you from playing your instrument, let us handle it for you! Drop off your guitar, bass, or orchestral instrument with us, and we'll have it cleaned and restrung in no time! Focus on making music and we'll take care of the rest!
Are you a local musician getting ready play a professional gig at Rhodes Ranch Weddings with your string quartet? Let the Music & Arts store here in town be your last stop before you take the stage! From stands, reeds, strings, and straps to an expert instrument repair and maintenance team, we're ready to help you put on a stellar performance. Break a leg up there!
Famous saxophonist James Moody is from here in town. If you're interested in learning the saxophone or another instrument, check out our private music lessons. Our passionate staff of university-trained teachers work with students of all ages, musical interests, and experience levels. We're ready to help you reach your musical goals!
MORE ABOUT MUSIC & ARTS
With hundreds of locations scattered around the country, we're now America's leading provider of private music lessons, instrument sales, rentals, and repairs. We've grown in some remarkable ways over the years, but we've never lost sight of our core values and mission of sharing music with people. We opened our first store in a humble Bethesda, Maryland home in 1952, and have been operated by the same family ever since. Our story has everything to do with the steadfast relationships we've formed with students, parents, teachers, and musicians in the many communities we serve.
Other Locations Nearby
8700 W Charleston Blvd Suite 104
Las Vegas, NV 89117
Returns Allowed
Ship To Store
Curbside Pickup
Lessons
Rentals
643 N Stephanie St Suite 13
Henderson, NV 89014
Returns Allowed
Ship To Store
Curbside Pickup
Lessons
Rentals