Find an Instructor
Find an Instructor
Wake Forest NC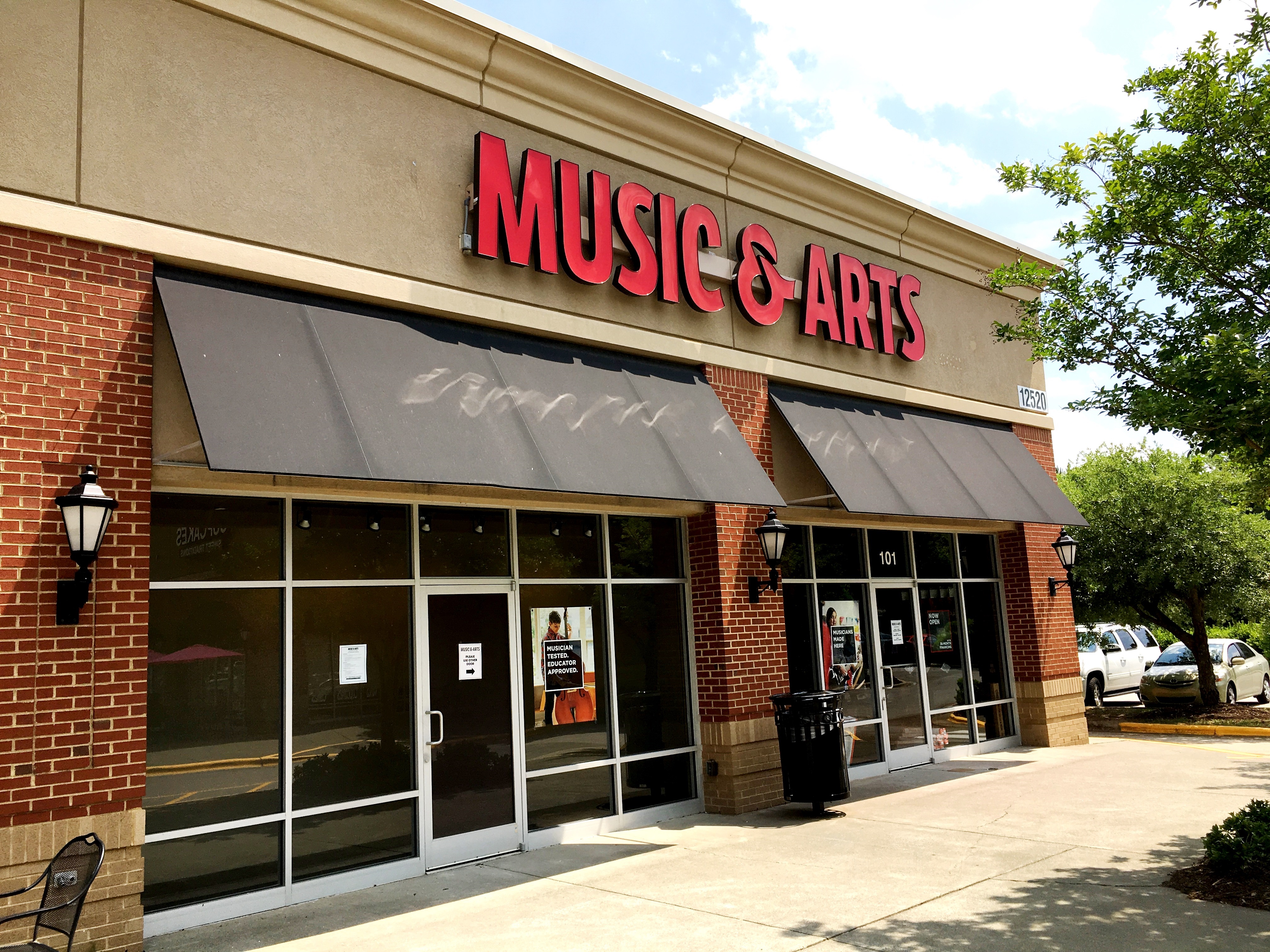 12520 Capital Blvd Suite 101
Wake Forest Crossing
Wake Forest, NC 27587
Store Hours
Wednesday
11:00am

-

8:00pm
Thursday
11:00am

-

8:00pm
Saturday
10:00am

-

5:00pm
Store Services
Returns Allowed
Ship To Store
Curbside Pickup
Lessons
Rentals
Meet Our Instructors
I'm a graduate student at ECU studying for their certificate of advanced violin performance. In between undergrad and grad school, I maintained a private studio...
Read more about Adam Symborski
Andrew graduated from Appalachian State University with a bachelor's in Music Education. He previously taught high school band at West Craven High School in...
Read more about Andrew Hedgecock
Andrew Munger is a music educator, composer, and multi-percussion artist living in Raleigh, NC. A versatile musician, Andrew has done extensive work with...
Read more about Andrew Munger
Andrew Seets
Music Teacher, Master
Instructs:
Bass Guitar, Guitar, Piano, Ukulele
I received my Master's degree in Music from University of California, Irvine. I have over two decades experience in teaching violin to students of any age. I...
Read more about Tonia Mazilu
Bryce
Music Teacher, Professional
Instructs:
Baritone, Music Theory, Saxophone
Bryce Cunningham is a vibrant educator hailing from Durham, North Carolina. Bryce received his Bachelor's of Arts from the illustrious Elizabeth City State...
Read more about Bryce
Hello and welcome!!I have enjoyed music for many years, starting in Middle School Band, High School Band and then in College Bands and ensembles. I have...
Read more about Gerry Perreault
Hunter Sackreiter
Music Teacher, Professional
Instructs:
Bass Guitar, Guitar, Ukulele
I have been playing, learning, and studying music for over 10 years. I teach in many styles such as pop, rock, hard rock, classic rock, indie rock, folk, and...
Read more about Hunter Sackreiter
Jeffrey Whitaker
Music Teacher, Master
Instructs:
Baritone, Clarinet, Flute, French Horn, Saxophone, Trombone, Trumpet
Jeff Whitaker is a 2007 Graduate of Elizabeth City State University with a Bachelor of Arts degree in Music "Applied Performance". Mr. Whitaker's...
Read more about Jeffrey Whitaker
Michael Moniz
Music Teacher, Professional
Instructs:
Bass Guitar, Guitar, Ukulele
Hey, my name's Mike. I have been playing guitar/bass for over ten years. I'm up for teaching any genre of music and I'm currently gigging with a wedding band.
Read more about Michael Moniz
Hi, my name is Nicholas Sidoran. I am a new resident to the triangle area and a proud Music & Arts employee. My mother was a worship leader in the church,...
Read more about Nicholas Sidoran
Richard Fitzgerald
Music Teacher, Master
Instructs:
Banjo, Bass Guitar, Guitar, Mandolin, Ukulele
Like many musicians who grew up in the 60's, I was attracted to guitar not only by the Beatles, but the whole vibrant and diverse music scene of the 60's. Pop,...
Read more about Richard Fitzgerald
Been teaching students since I was 14. I have 50 years of teaching in public and private school, and have won awards for my teaching. I have taught...
Read more about Roberta Lovenheim
Westley Springthorpe
Music Teacher, Professional
Instructs:
Baritone, French Horn, Trombone, Trumpet
Hello! My name is Westley Springthorpe and I am a brass private lessons teacher for the Music and Arts private lesson program!I was born up north in...
Read more about Westley Springthorpe
Meet Our Associates
Skip link
Welcome to Music & Arts | Wake Forest NC
From passionate music instruction to a huge offering of instruments, books, and music accessories, Music & Arts is the ultimate musical resource. For over six decades, we've made it our mission to get the world excited about music. We're America's favorite one-stop music shop, offering name brand instrument and music accessory sales, rentals, repairs, a wide assortment of books and sheet music, and phenomenal music instruction. Whether you're completely new to music or have been a professional musician for decades, you'll always have a home here at Music & Arts.
We're honored to serve the incredible community of Wake Forest with our store located in the Wake Forest Crossing shopping center. You can find us on Capital Blvd near Richland Creek and the Pine Forest Memorial Gardens. In addition to Wake Forest, we serve the surrounding communities of Falls, Forestville, Grissom, New Light, Stony Hill, Youngsville, Nuese, Millbrook, Lizard Lick, Hopkins, Rolesville, Franklinton, Wilton, Creedmore, and Oak Grove.
Is a broken instrument keeping you from sounding your best? Whether you've got a keyboard with sticky keys or a cracked violin, we can help! Our instrument repair and maintenance team has the technical skills and experience to get your instrument back in working condition. Even the most talented musician can't sound their best without their instrument working the way it should, so leave the repairs to us! Just focus on music and we'll take care of the rest!
Our group lessons are the perfect way to learn a new instrument and bond with friends, family, or coworkers at the same time. Led by one of our talented instructors, you'll learn the guitar, bass, or ukulele in a fun group setting. By design, you'll learn as much from your peers as you will from the instructor during these lessons. Ask one of our friendly sales associates for more details today!
Do you get inspired from the live musical performances you see at the Wake Forest Dance Festival every year? If you want to learn how to play an instrument and start making some of your own music, check out the private music lessons taught here in our store! Our instructors are university-trained, background-checked, and ready to help you reach your musical goals! All ages, experience levels, and musical interests accepted!
Got a wedding gig coming up at The Sutherland? Let us help you get ready for your performance! Between our expert instrument repair and maintenance team and our massive offering of music accessories, books, and sheet music, we're here to help you shine on stage. Break a leg!
MORE ABOUT MUSIC & ARTS
Founded in 1952, Music & Arts is on a mission to help local communities thrive through music. With hundreds of locations across the US, we're proud to be the nation's leading provider of private music lessons, instrument sales, rentals, and repairs. We've experienced a remarkable amount of growth over the years, but our values and passion for sharing music with people has never changed. We're here to connect you with everything you need to thrive through music. Stop in and see us at our Wake Forest location today! We can't wait to meet you.