Find an Instructor
Find an Instructor
Lone Tree CO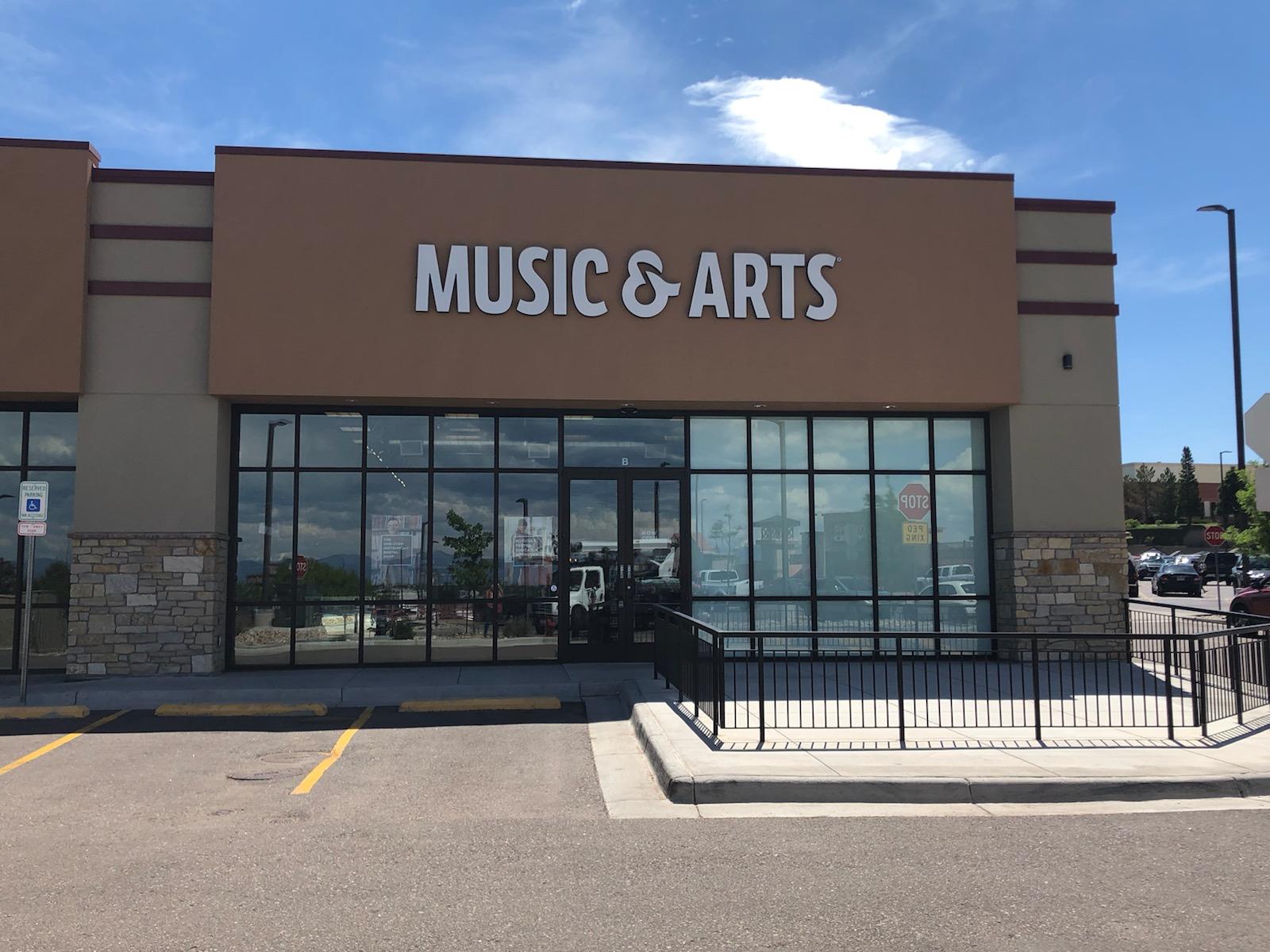 8475 S Yosemite St Suite B
Meadows Marketplace
Lone Tree, CO 80124
Store Hours
Wednesday
11:00am

-

8:00pm
Thursday
11:00am

-

8:00pm
Saturday
10:00am

-

5:00pm
Store Services
Returns Allowed
Ship To Store
Curbside Pickup
Lessons
Rentals
Meet Our Instructors
Allison Flors
Music Teacher, Master
Instructs:
Clarinet, Flute, Saxophone
Allison Flors is a certified Music Educator teaching flute, saxophone, and clarinet lessons in the Littleton area. Allison is a graduate of UNC-Chapel Hill...
Read more about Allison Flors
Chris picked up guitar in 2016. He is self taught and began teaching 3 years later. He started working at Music & Arts as a sales associate in...
Read more about Christopher Corey
I began teaching students while still in high school. For 35 years it has been a part of my musical career in various forms. I have taught 2 year olds to read...
Read more about Christian Larsen
Chrystal Cottrell has studied and taught music for many years in Colorado. Her primary instrument is the piano. She teaches piano, violin and guitar. She...
Read more about Chrystal Cottrell
Douglas Barta
Music Teacher, Master
Instructs:
Baritone, Clarinet, French Horn, Saxophone, Trombone, Trumpet
Born into a musical family in the upper midwest and have been involved in vocal and instrumental music of all types ever since. Retired after 37 years in...
Read more about Douglas Barta
I'm Joe, I've been playing guitar for about 18 years. I play in multiple bands and have also been on tour in the mid west. Music has always been my...
Read more about Joe Reddix
Joe Tabris
Music Teacher, Master
Instructs:
Bass Guitar, Drums, Guitar, Piano, Saxophone, Trumpet, Ukulele
Joseph Tabris moved to Colorado in the fall of 2020 to be with family after living in Southern California all his life. He has over 35 years of...
Read more about Joe Tabris
Matt Seivert
Music Teacher, Master
Speaks:
English, Japanese
Instructs:
Cello, Piano, Viola, Violin, Voice
Matthew has been making music almost since birth, with a passion for singing that he quickly started experimenting with.In the 5th grade, he picked up his...
Read more about Matt Seivert
Sian
Music Teacher, Master
Instructs:
Music Theory, Piano, Violin
Sian is a native of the United Kingdom who has lived both sides of the Atlantic over the course of her career. She moved to Colorado two years ago and...
Read more about Sian
Skyler Matteson
Music Teacher, Professional
Instructs:
Bass Guitar, Guitar, Music Theory
Hello! My name is Skyler Matteson and I have been playing Guitar for almost 10 years. I was in several small bands during my college years and I played...
Read more about Skyler Matteson
Todd is an experienced percussion and drum instructor with over 30 years of teaching and drumline coaching experience. He graduated from the University of...
Read more about Todd Moore
Meet Our Associates
Skip link
Welcome to Music & Arts | Lone Tree CO
Music & Arts is on a mission to spread joy to local communities through music. We're the nation's favorite one-stop music shop, offering name brand instrument and music accessory sales, rentals, repairs, music instruction, and a wide assortment of books and sheet music. From busy parents searching for great instruments for their kids to seasoned music professionals, we're proud to be a home for anyone with an interest in music.
We're elated to serve the phenomenal community of Lone Tree, Colorado with music lessons, instrument sales, repairs, and more! You can find us on S Yosemite St and County Line Road near the 1-25 and C-470 junction. Our store has the great fortune of being just a short walk away from Lonesome Pine Park and the Willow Creek Trail.
Our store proudly serves Lone Tree and the surrounding communities of Englewood, Heritage Hills, Highlands Ranch, Centennial, Southglen, Dove Valley, Cottonwood, Stonegate, Littleton, Greenwood Village, Foxfield, Columbine, and the rest of the Denver-metro area.
Is a broken string keeping you from playing your guitar, bass, or orchestral instrument? Let our instrument repair and maintenance team handle it for you! We can fix broken strings and just about any other problem keeping instruments working the way they should. Drop your instrument off with us, and we'll have it cleaned and restrung in no time. Just focus on making music and we'll take care of the rest!
Attention local music educators! Music & Arts has a deep appreciation for the great work you're doing. We're here to make your jobs just a little bit easier. Stop in and see us for special discounts on books and sheet music. Thanks for enriching the lives of local Lone Tree kids through music!
Are you a musician gearing up for a big performance at the Lone Tree Arts Center? Whether you shred in a metal band or compose music for the clarinet, let our store be your last stop before you take the stage! With an expert instrument repair and maintenance team on staff and loads of music accessories like strings, straps, rosin, and reeds, you can always count on us to help you be your best on stage.
If you're inspired by the live performances you see at Lone Tree's Tunes On The Terrace concert series every year, consider taking some music lessons taught here in our store! Our incredible teaching staff is university-trained and ready to help you reach your musical goals. All ages, experience levels, and musical interests accepted!
MORE ABOUT MUSIC & ARTS
With hundreds of locations across America, we're now the nation's leading provider of music lessons, instrument sales, rentals, and repairs. Founded in 1952 out of a humble home in Bethesda, Maryland, we've been committed to making local communities better through music since the very beginning. We've experienced a remarkable amount of growth over the years, but some things about us have never changed. Owned by the same family since our founding, we've never lost sight of our values and the vast importance of music in a person's life. Stop by and see us today! We're here to connect you with everything you need to thrive through music.