Find an Instructor
Find an Instructor
St George UT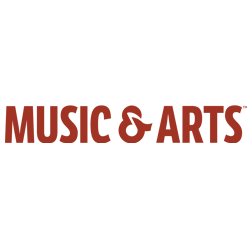 929 W Sunset Blvd #4
Saint George, UT 84770
Store Hours
Wednesday
11:00am

-

6:00pm
Thursday
11:00am

-

6:00pm
Saturday
11:00am

-

5:00pm
Store Services
Pro Shops
Repairs
Returns Allowed
Ship To Store
Curbside Pickup
Lessons
Rentals
Meet Our Instructors
Bradley attended Baylor University in Waco Texas for 2 years, and has been playing percussion since he was 11 years old. He has also been playing professionally...
Read more about Brad Jensen
Geralynne
Music Teacher, Professional
Instructs:
Piano, Violin, Voice
Hello!My name is Geralynne Decker and I teach violin, piano and voice. I've been playing violin for about 15 years and I've been singing and playing piano for...
Read more about Geralynne
Hello! Let me introduce myself. I am originally from Idaho where I began piano at age 8. By age 12 I was accompanying many singers and musicians. After moving...
Read more about Heather Stuart
Jared
Music Teacher, Expert
Jared Johnson is a long time resident of St. George and has been playing music for 28 years. He has been teaching guitar and drums since 2007, the majority of...
Read more about Jared
Jay Dressler
Music Teacher, Professional
Instructs:
Clarinet, French Horn, Saxophone, Trumpet
I started my music career playing Clarinet with the intention of switching to Saxophone in the 6th grade, after switching to Saxophone in the 7th grade I...
Read more about Jay Dressler
BA in Music Ed , Focus on Piano and voice. Taught music privately for 45 years and public school music for over 10 years. Former Member of Western...
Read more about Judy Wilson-Dawes
Miguel
Music Teacher, Expert
Instructs:
Bass Guitar, Drums, Guitar
Miguel has been playing guitar since he was old enough to hold one, and currently plays with Childspeak and Muscle Beach Petting Zoo. He also toured as a...
Read more about Miguel
Vladimir is a concert pianist trained in the legendary Old Russian Piano Tradition. He holds degrees in piano performance, pedagogy, and chamber...
Read more about Vladimir Orlov
Meet Our Associates
Skip link
Welcome to Music & Arts | St George UT
With hundreds of locations around the country, Music & Arts connects local communities with everything they need to succeed in music. Now the nation's leading provider of private lessons, instrument rentals, sales, and repairs, our legacy began with a single humble store that was operated out of a home in Bethesda, Maryland. We've experienced a remarkable amount of growth over the years, but our core values and deep love for sharing music hasn't changed. Thanks for putting your trust in us, and we can't wait to serve you at our Miami location!