Find an Instructor
Find an Instructor
Anderson SC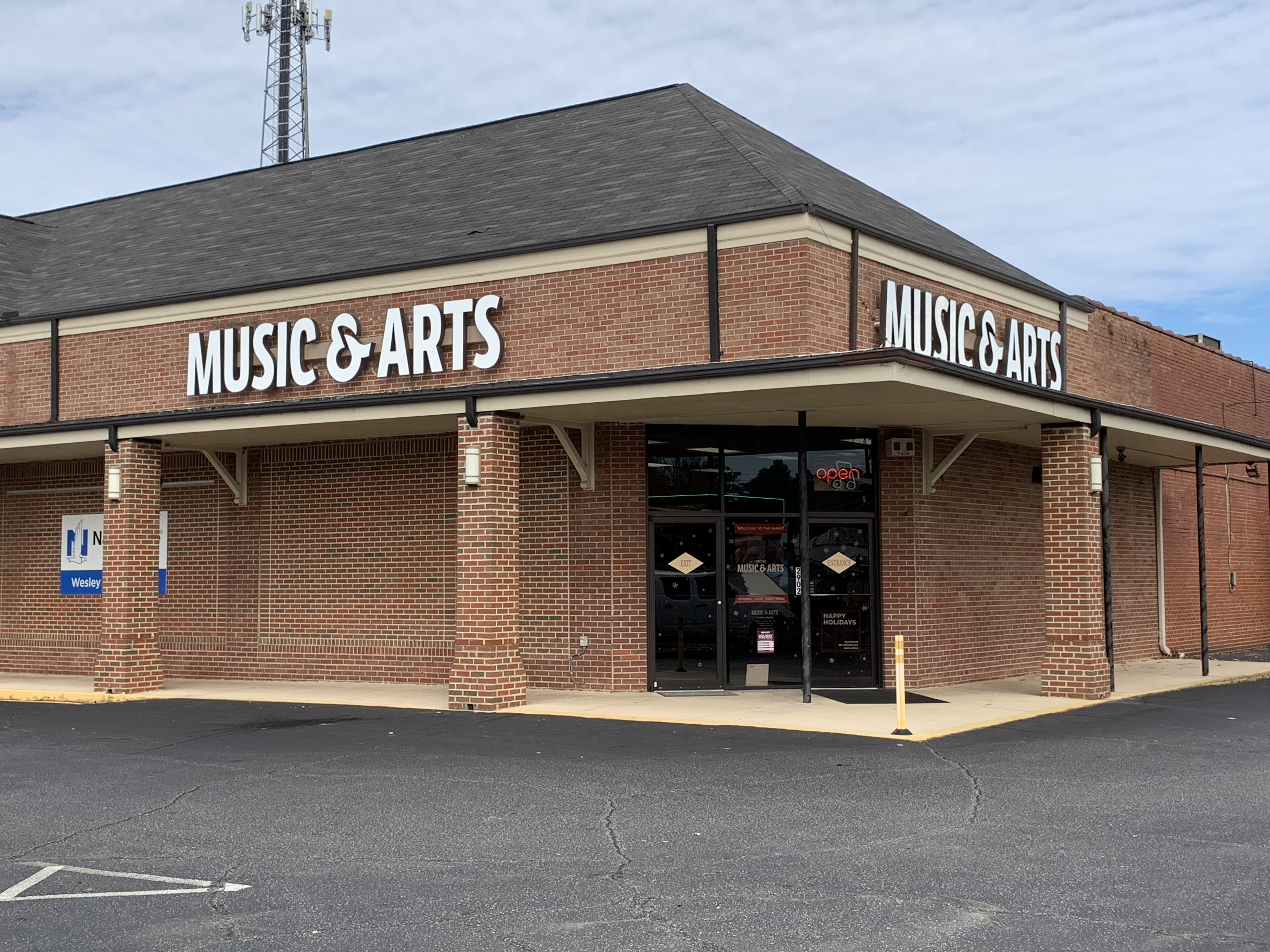 2902 N Main St
Anderson, SC 29621
Store Hours
Wednesday
10:00am

-

8:00pm
Thursday
10:00am

-

8:00pm
Saturday
10:00am

-

5:00pm
Store Services
Returns Allowed
Ship To Store
Curbside Pickup
Lessons
Rentals
Meet Our Instructors
Andrew graduated from North Greenville University with a Bachelor of Arts Degree in Music, primary in percussion and secondary in piano. Since a young age, he...
Read more about Andrew
Austin Gahagan
Music Teacher, Master
Instructs:
Bass Guitar, Guitar, Mandolin, Ukulele
15 years teaching experience, Holds B.A. from MSU in music performance. Given workshops for music production, improving technique, using music theory,and roles...
Read more about Austin Gahagan
Wayne Hicks
Music Teacher, Master
Instructs:
Bass Guitar, Guitar, Mandolin, Ukulele
Butch is an instructor in guitar, bass and mandolin. He has been teaching for 49 years, and has been playing for 56 years. Butch has played in numerous rock,...
Read more about Wayne Hicks
Craig
Music Teacher, Master
Instructs:
Banjo, Bass Guitar, Guitar, Mandolin, Music Theory, Piano, Ukulele
I have been a full-time, professional music musician since 1995. My main instrument is anything with frets along with piano a strong second. From classical to...
Read more about Craig
Perhaps because she grew up listening to Vivaldi (and Simon and Garfunkel), after spending several years plunking away at guitars and singing, when Danielle...
Read more about Danielle Martin
Evan Jacobi is a Clemson native and professional first-call working saxophonist for many musical genres. He began playing saxophone in middle school, later...
Read more about Evan Jacobi
I am originally from Charlotte NC and graduated from UNC Charlotte as a History major. I have played professionally for over 25 years and taught drums and...
Read more about Joe Burden
Kayla is an experienced musician with strong influences from classical, bluegrass, and country music. She has played violin and fiddle for more than 20...
Read more about Kayla Wells
Tim
Music Teacher, Master
Instructs:
Cello, Clarinet, Flute, French Horn, Oboe, Piano, String Bass, Trombone, Trumpet, Viola, Violin
Timothy Blaha has taught instrumental music for 36 years at the middle school and high school levels in four different schools in three different states...
Read more about Tim
Meet Our Associates
Skip link
Welcome to Music & Arts | Anderson SC
Anderson, South Carolina, we're proud to connect you with everything you need to be successful in music! We're conveniently located on the northeast corner of Concord Road and North Main Street in north Anderson. You can find us east of Whitehall Park and to the west of Cox Creek.
We proudly serve the great community here in Anderson and the surrounding areas of West Anderson, Centerville, Denver, Creekwood, Northlake, Ashley Downs, Sandy Springs, White Oak, Allen Hills, Creekwood Hills, Homeland Park and more!
Music & Arts has a deep appreciation for our nation's hardworking music educators. That's why the first Monday of each month we offer a 30% discount on books and sheet music to local music teachers. Thanks for enriching the lives of local Anderson kids through music!
Has your instrument seen better days? No matter how musically talented you are, you can't sound your best if your instrument isn't in good shape. Luckily, our instrument repair and maintenance team is here to help! Whether you've got an electric bass in need of new strings or a cracked violin, we can help!
Getting ready for a big show at Anderson's William A Floyd Amphitheater? Whether you play cello in a string quartet or shred on guitar in a metal band, let the Music & Arts here in Anderson be your last stop before you take the stage! With everything from strings, straps, stands, tuners and pics to a massive selection of books and sheet music, we're here to get you everything you need to play your best. Good look up there!
Did you know that Johnny Mann, legendary arranger, composer, conductor, entertainer, and recording artist is from here in town? If you're interested in learning how to compose music or play an instrument, check out our private music lessons! Our incredible university-trained and background-checked staff can help you succeed in music no matter what your goals are.
MORE ABOUT MUSIC & ARTS
With more than 165 locations nationwide, we're proud to be America's leading provider of music lessons, instrument sales, rentals and repairs. We've grown leaps and bounds since our founding back over 65 years ago, but we've never lost focus on our values and music's vast importance in the many communities we serve. In fact, we've been owned by the same family since the very beginning. We're avid believers in the power of music, and connecting individuals with the artform we love has been our passion since 1952. Stop in and see us today! We can't wait to meet you!