Find an Instructor
Find an Instructor
Greenville SC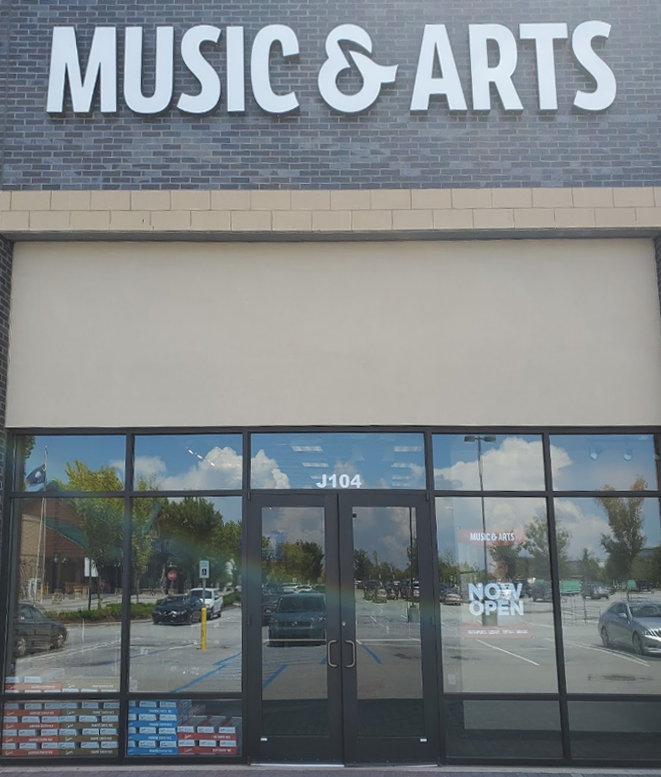 1025 Woodruff Rd Suite 104
Magnolia Park
Greenville, SC 29607
Store Hours
Wednesday
11:00am

-

8:00pm
Thursday
11:00am

-

8:00pm
Saturday
10:00am

-

5:00pm
Store Services
Returns Allowed
Ship To Store
Curbside Pickup
Lessons
Rentals
Meet Our Instructors
Brian Boone
Music Teacher, Expert
Instructs:
Banjo, Bass Guitar, Guitar, Mandolin, Music Theory, Piano, Ukulele
Brian has been a guitar teacher for 22 years He teaches all ages and levels, from complete beginner to advanced and offers instruction and guidance in music...
Read more about Brian Boone
Chandler Taylor
Music Teacher, Expert
Instructs:
Bass Guitar, Guitar, Mandolin, Saxophone, Ukulele
Chandler Taylor is a proficient multi-instrumentalist who received a Bachelor of Arts in Jazz Guitar from The College of Charleston. He has studied jazz...
Read more about Chandler Taylor
From the age of 14 – Chris Cerasoli has been passionately immersed in music – songwriting, recording and performing in numerous bands as a keyboard player...
Read more about Chris Cerasoli
John Taylor has been playing the drums for 33 years. He is a graduate of The Fine Arts Center, and The Atlanta Institute of Music and studied under Chris...
Read more about John Taylor
Leman K
Music Teacher, Professional
Hi, I'm Leman! I began playing working at Music And Arts in January of this year. I have been playing music since 1990. I enjoy the creative process of writing...
Read more about Leman K
I performed with the band Alumneye for 2 years in Columbia, SC.I grew up in Greenville, SC, and started taking piano lessons around 9 years old. After taking up...
Read more about Peter Scott
Rich Haley
Music Teacher, Master
Instructs:
Baritone, Bass Clarinet, Bassoon, Clarinet, Flute, French Horn, Oboe, Piano, Saxophone, Trombone, Trumpet, Tuba
Born and raised in Western New York State, Rich has been involved in the arts for over 50 years. After graduating from the State University of New York at...
Read more about Rich Haley
Tim
Music Teacher, Master
Instructs:
Cello, Clarinet, Flute, French Horn, Oboe, Piano, String Bass, Trombone, Trumpet, Viola, Violin
Timothy Blaha has taught instrumental music for 36 years at the middle school and high school levels in four different schools in three different states...
Read more about Tim
Wayne Mason
Music Teacher, Expert
Instructs:
Bass Guitar, Cello, Guitar, String Bass, Ukulele, Viola, Violin
Wayne Mason was born in Freehold, New Jersey, and moved to South Carolina at the age of 16 years old. Wayne Mason achieved his undergraduate Bachelor of Arts...
Read more about Wayne Mason
Meet Our Associates
Skip link
Welcome to Music & Arts | Greenville SC
Music & Arts is proud to be a home for anyone with an interest in music. For over 65 years, we've been on a mission of sharing the magic of music with America's local communities. We offer name brand instrument and music accessory sales, rentals, repairs, a wide assortment of books and sheet music, and phenomenal private and group music lessons. Whether you're the parent of a child learning an instrument for the first time or have been making music for decades, we're here to help you thrive.
Stop by and see us today at our store located in Greenville, South Carolina! You can find us off of Woodruff Rd in the Magnolia Park Shopping Mall on the southwest corner of I-85 and I-385. We're just a short walk away from Huntington Lake and Pineforest Park.
We serve the wonderful community of Greenville and the surrounding areas of Maudlin, Woodland Village, Magnolia Acres, Grantt, Simpsonville, Five Forks, Brookhaven, Taylors, Wide Hampton, Willow Heights, City View, Parker, Judson, Welcome, and Dunean.
Attention local music educators! We're in absolute awe of your hard work and dedication, and we're here to make your lives easier. Stop by and see us the first Monday of every month and receive special discounts on books, sheet music, and accessories. Thanks for enriching the lives of local Greenville kids through music!
Got your eye on an instrument that you're not able to take home today? Check out our layaway program! With a modest down payment, we'll set aside the instrument for you to pick up at a later date. This is a great option for musicians on a budget and parents trying to hide big-box gifts until the right moment. Ask one of our sales associates for more details today!
If you're a local musician gearing up to play the Firmament, let us help you get ready for the show! With loads of accessories like strings, reeds, tuners, pics, and an expert instrument repair and maintenance team on staff, we're here to help you put on an incredible performance. Good luck up there!
Did you know that legendary soul singer Peabo Bryson is from here in town? If you're interested in making some music of your own, consider taking some private lessons taught right here in our store! With our incredible university-trained teaching staff, we're ready to help you reach your musical goals. All ages, interests, and experience levels accepted!
MORE ABOUT MUSIC & ARTS
The Music & Arts story began back in 1952 with a modest store that was operated out of a home in Bethesda, Maryland. Six decades and hundreds of locations later, we're proud to now be America's leading provider of private music lessons, instrument sales, rentals, and repairs. We've experienced an astounding amount of growth over the years, but we've never lost focus of our values and music's vast importance on a personal level. Thanks for putting your trust in us, and we're honored to have the chance to serve you.